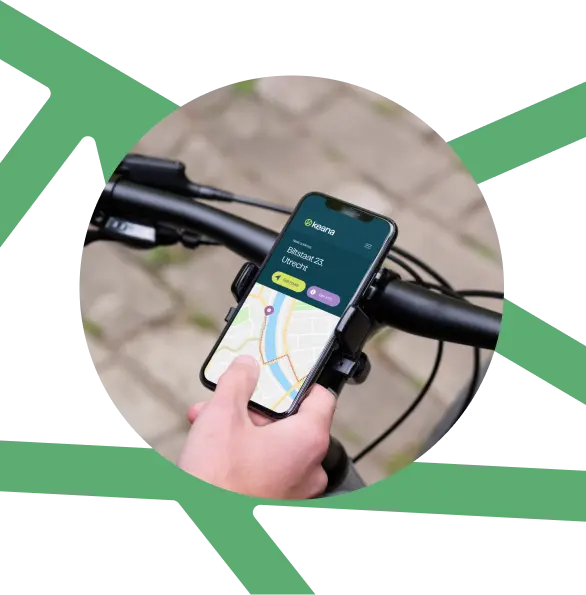 Insight into your distribution chain
Keana connects all possible software systems, resulting in a single, simple overview of the new decentralised distribution chain.
Insight into all shipping details
Keana provides insight into all shipping details independent of the platform used by the shipper, via one connection.
Working with Keana enables your organisation to use different shippers in specific areas and/or depending of the characteristics of the shipment while keeping full IT control
Improve efficiency, lower costs.
Through powerful planning tools, our platform nudges all participating handlers towards more efficient planning, lowering costs for everyone involved.
Seamless Shipment Management
Shippers will manage the shipments which seamlessly fit in their transport system. Therefore they can focus on efficiency without missing out on business opportunities.
Through the interaction with shippers different transport management systems, Keana offers insight on cost saving and efficiency options.
Be accountable for your Co2 footprint
Find and select smart mobility vehicles, reducing your overall carbon emissions. And get instant insight into the CO2 reduction you've achieved.
Insight into all shipping details
Keana will provide data which helps the customer to report on CSR goals like CO2 emission. This is relevant information for your customers, shareholders and in sales processes.
Through the suggestions for combining shipments in a bundled logistic flow Keana will actually save transport mileage in delivering the goods.
We do things differently than your traditional logistics software:
Traditionals
Single point solution
Exclusive
Track & Trace
Legacy software
Specific users
Complex
Tech
Solitary
Traditional trucks
Keana
All-in-one platform
Inclusive
Oversight & Insight
Future-ready software
Everyone in the logistics chain
Simple
Human
Connected
Smart mobility